Fast RC Cars 1 10th 4X4 Offroad Nitro Powered RC Cars for adults
| | | |
| --- | --- | --- |
| Item number | RH1006-Spirint N1 | RH1007-Spirint N2 |
| Engine | FC 18 Engine | FC 18 Engine |
| Radio | FS GT2 2.4G Radio | FS GT2 2.4G Radio |
| Throttle/steering servo | 3 KG | 3 KG |
| Front Tyres | Φ 88 *34 MM | Φ 88 *34 MM |
| Rear Tyres | Φ 88 *39 MM | Φ 88 *39 MM |
| Wheelbase | 275/280 mm | 275/280 mm |
| Car Dimensions | 415*255*142 mm | 415*255*142 mm |
| Speed | 60+km/h | 65+km/h |
| running time | 20+min | 20+min |
| Age Range | 14 Years & UP | 14 Years & UP |
| Indoor /Outdoor use | Outdoor | Outdoor |
| Function | Foward, Left, Right | Foward ,Left, Right |
| Radio Distance | 100-150M | 100-150M |
| Control battery | Not included (AA Battery ) | Not included (AA Battery ) |
| RX/battery case | Not included (AA Battery ) | Not included (AA Battery ) |
| Water Resistant | √ | √ |
| Required to complete: | 12 AA Batteries + Fuel, Fuel Bottle and Glow Starter | 12 AA Batteries + Fuel, Fuel Bottle and Glow Starter |
| Replacement Parts Available | √ | √ |
FEATURES
Unique Gearbox Design for Low CG
Light & High Impact Arms
Big Bored Shocks
Adjustable Wheelbase on Hubcarrier
Unique Steering System with Front Universal Joint Shafts
High Impact Front/Rear Shock Towers
High Quality Alum Parts
Water proof RX/Battery case
Large Capacity Fuel Tank
Nice Structure for Easy Service & Upgrade
Adjustable Grub screws in Susp. arms for Different Racing Field
Powerful .18 nitro engine with slide carburretor
Front & rear sway bar system for option
Spirit N1 Pictures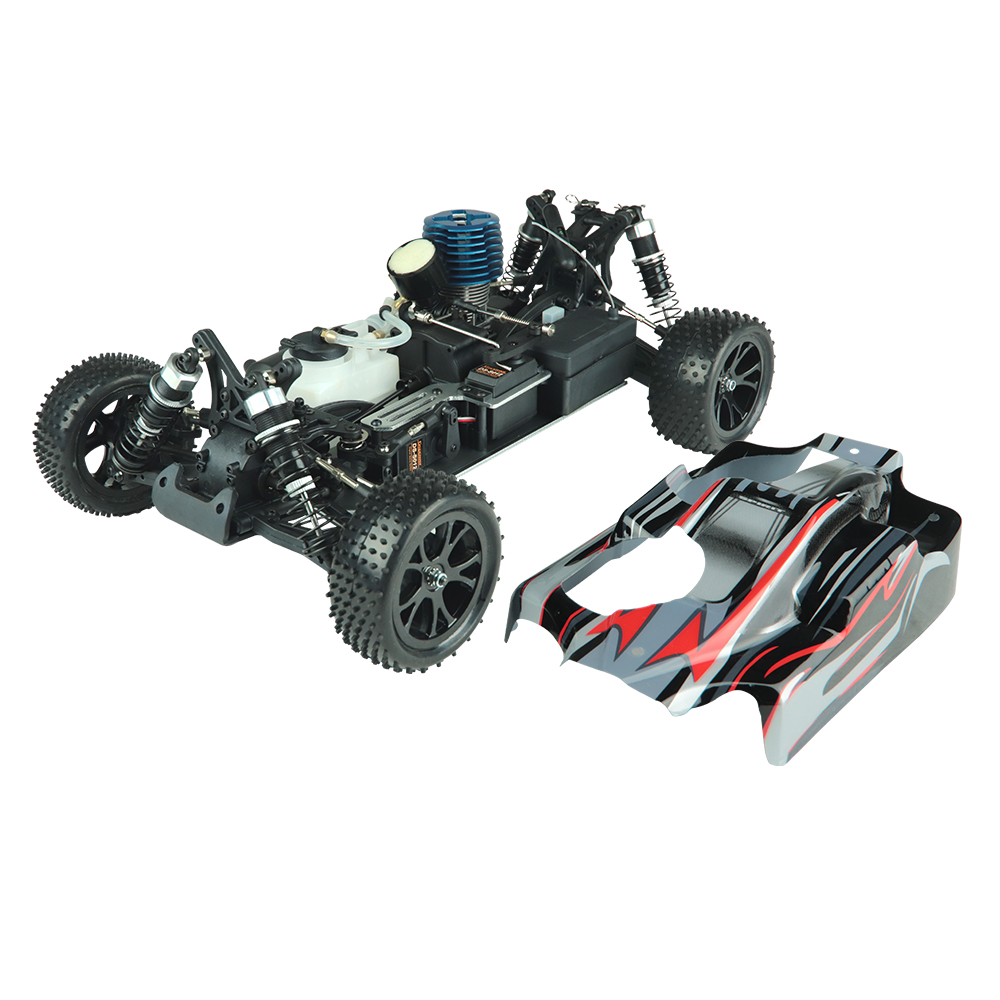 Spirit N2 Pictures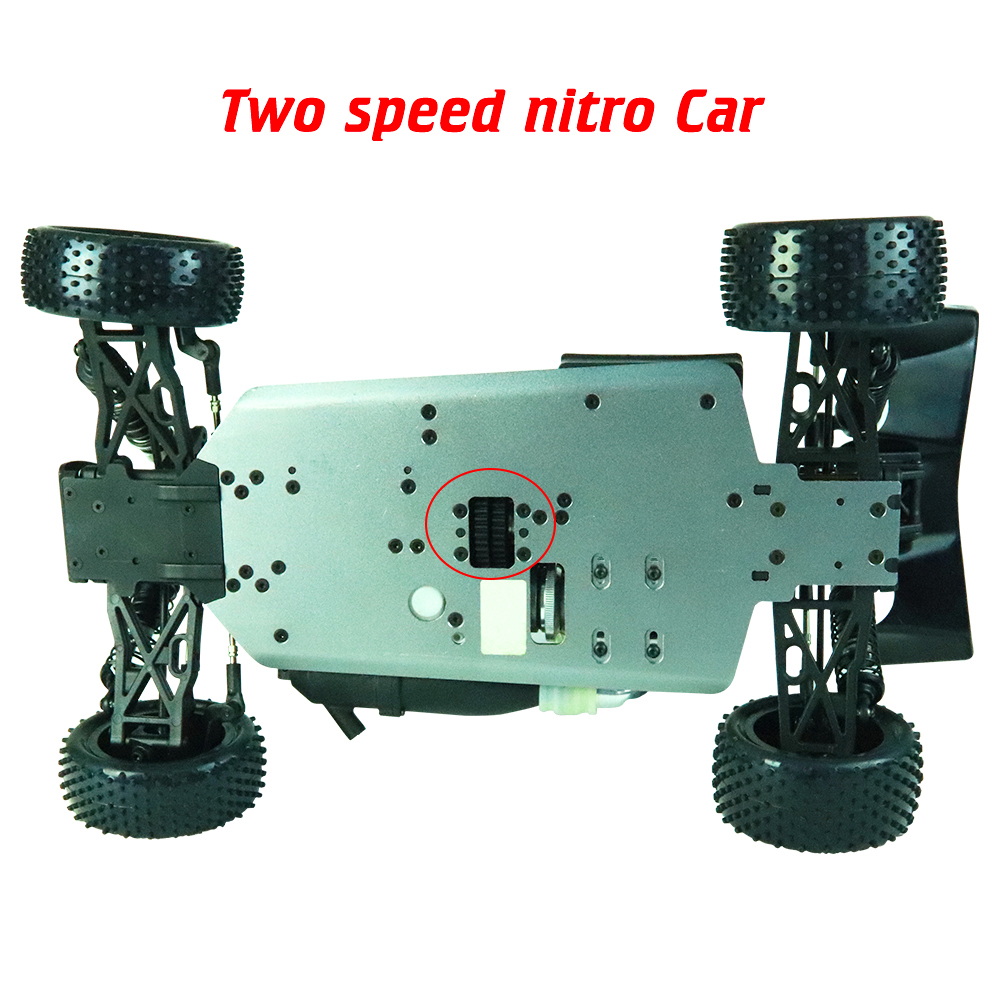 Engine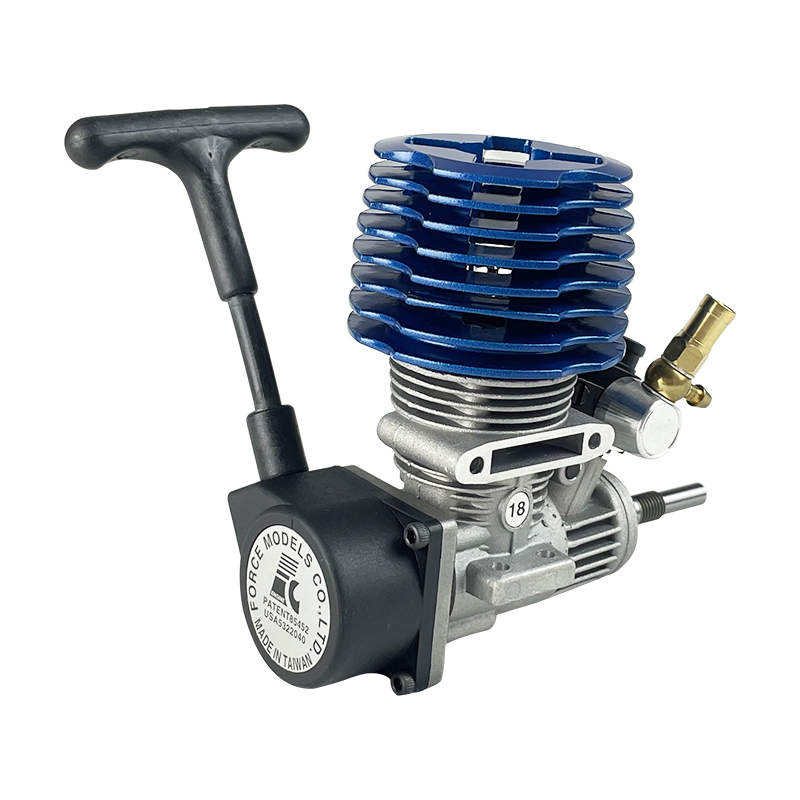 Factory photo
What is in the box ?
1* RC CAR
1* Remote Control
1* User Manual
Age Recommendation: Not for children under 14 years, this is not toy.
Warning: failure to follow all instructions may result in excessive heat, fire, and serious injury , never leave batteries near fire, water, or high temperatures, use only with compatible batteries ,never charging batteries unattended.
If your item has an issue, please send us an email immediately
Please carefully follow our warranty process to minimize any delays:
1) Describe the problem with your item in detail, What happened? When? How? Please also state your full order number and serial number.
2) Tell us what steps you have already taken to resolve the issue,
3)Provide the item code indicated on the gift box.
4)Send a clear photo or video showing the defects, these should be taken under good lighting.
Note: Photos /videos should ideally be clear and focused , taken under good lighting conditions, and from a close to medium distance, this allows us to identify and verify the issues, we will always do our very best to help you, Thank you in advance for providing all the formation stated above.